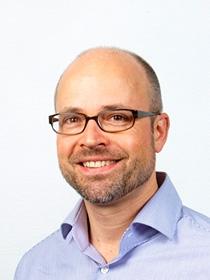 The Centre for Global Heritage and Development is proud to introduce dr. Paul Rabé as the new Research Coordinator for Heritage & Environment. Paul has succeeded dr. Linde Egberts who will remain closely involved with our activities (Re-Scape, Journal for European Landscapes). 
Some background information about Paul:
Paul Rabé is a political scientist by training, with a doctoral degree in policy, planning and development from the University of Southern California's Sol Price School of Public Policy (2009), a Master's degree in urban management from IHS/Erasmus University, and a Master's degree in International Affairs (Economic and Political Development) from Columbia University's School for International and Public Affairs. 
Paul's research and professional interests focus on land governance and access to land in urban and peri-urban areas. His doctoral research focused on the innovative land conflict resolution mechanism of "land sharing", as practiced in Thailand and Cambodia. From 2003 to 2007 Paul was based in Phnom Penh, Cambodia, where (among others) he worked with the Municipality of Phnom Penh and the Ministry of Land Management, Urban Planning and Construction on urban and rural social land concessions for the poor. He has also worked on advisory projects in other countries of Southeast Asia, Africa, the Middle East and the Balkans, on a range of land instruments and policies related to housing, planning, poverty reduction, and the environment. 
In addition to his work at IHS, Paul is the coordinator of the Urban Knowledge Network Asia (UKNA), based at the International Institute for Asian Studies (IIAS) at the University of Leiden. UKNA is a research network on urbanization in Asia that brings together over 100 researchers from 16 different universities and institutes in India, China, East Asia, Southeast Asia and Europe to produce policy-relevant knowledge on urbanization in Asia. 
Together with Carola Hein, Paul will coordinate the Heritage & Environment group from January 1st onwards.