Last week (30 May to 2 June) our yearly design workshop (or 'student hub') done by students from LDE universities and Wageningen took place. The students worked in small, interdisciplinary and international groups to come up with new ideas on how we can, must, or should deal with the difficult German WW2 heritage of the Atlantikwall - with locations in The Hague, Noordwijk and Katwijk- in the future. This year was special because the students were allowed to work from the location of the Clingendael Command post, also known as the Seyss-Inquart bunker. 
Each year the LDE Centre for Global Heritage and Development and Delft Technical University organize such a workshop on a spatial heritage theme, allowing students to gain experience outside of the university and to help local stakeholders with new ideas.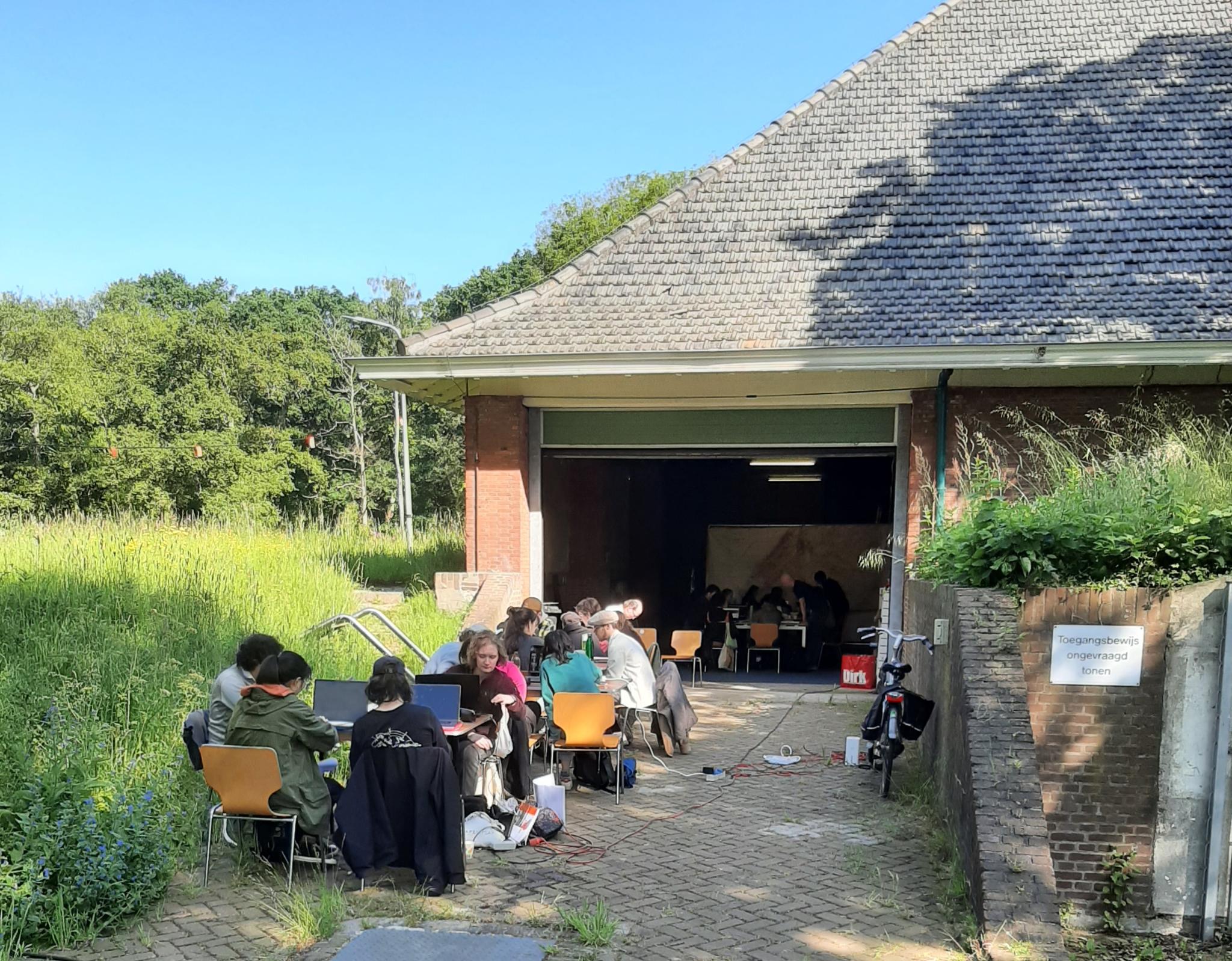 The results were presented on Friday afternoon to local aldermen and other representatives from the province and municipalities. In addition, the plans were shown on Saturday 3 June during the annual 'Bunkerdag' (Bunker day).
The interest for WW2 heritage is on the rise due to the Russian invasion of the Ukraine. Current and future generations need to engage with the WW2 heritage and keep on telling the story of the war and the importance of freedom.
Partners: Provincie Zuid-Holland, Atlantikwall Museum Den Haag, Municipalities of Den Haag, Noordwijk, and Katwijk,
Universities: Delft, Leiden, Wageningen and Rotterdam
Staff: Gerdy Verschuure-Stuip, Rients de Boer, Richard Jansen en Clemens Driessen
Students: Leonie Sprenger, Wouter Nouwens, Noud van der Mast, Iris van Dongen, Venelin Koilev, Ryusei Koike, Franka de Jong, Haknas Sadak, Gideon de Graaf, Cuiyi Ma, Pieter van der Wel, Suse van der Salm, Rowen Aker, Marie Brenninghoven, Josh Snow, Niek Lurling, Heleen Spiertz, Isabella Monteioro dos Santos, Ludovic Henderson, Sabine Humble, Yannick Schop, Filip Chladek, Serah Bremer, Wueng Kee Ong.
Special thanks to: Bas van Toledo, Jeroen Trimbos, Peter Pronk, Jack Vlieland, Nick Warmerdam, André van der Niet, Angelique Mergler, Geert Reitsma,  Jasper Wester, Wim Burggraaf, Rianne van Hilten, Ruben Daniels en Mark Kras