On Thursday 29 September 2022, eXtending Reality: Designing Future Cultural Heritage Experiences workshop took place at the TU Delft - faculty of engineering (with the support of the LDE Centre for Global Heritage and Development). Bringing together professionals, academics and students from different backgrounds, the workshop sought to create a platform for collaboration and an opportunity for networking and sharing knowledge across different disciplines.

The afternoon began with an introduction by Willemijn Elkhuizen (TU Delft) and Jeff Love (TU Delft) about five cases. These were: The Dutch National Canon, Reconstructing a virtual palace in a museum context, AR use in MedievalMe game, AR in children's pop-up books and tactile experiences of paintings using 3D printing. Attendees were provided with name tags and stickers identifying them as engineers, designers or from the humanities and asked to form groups for the creative sessions that are diverse in expertise.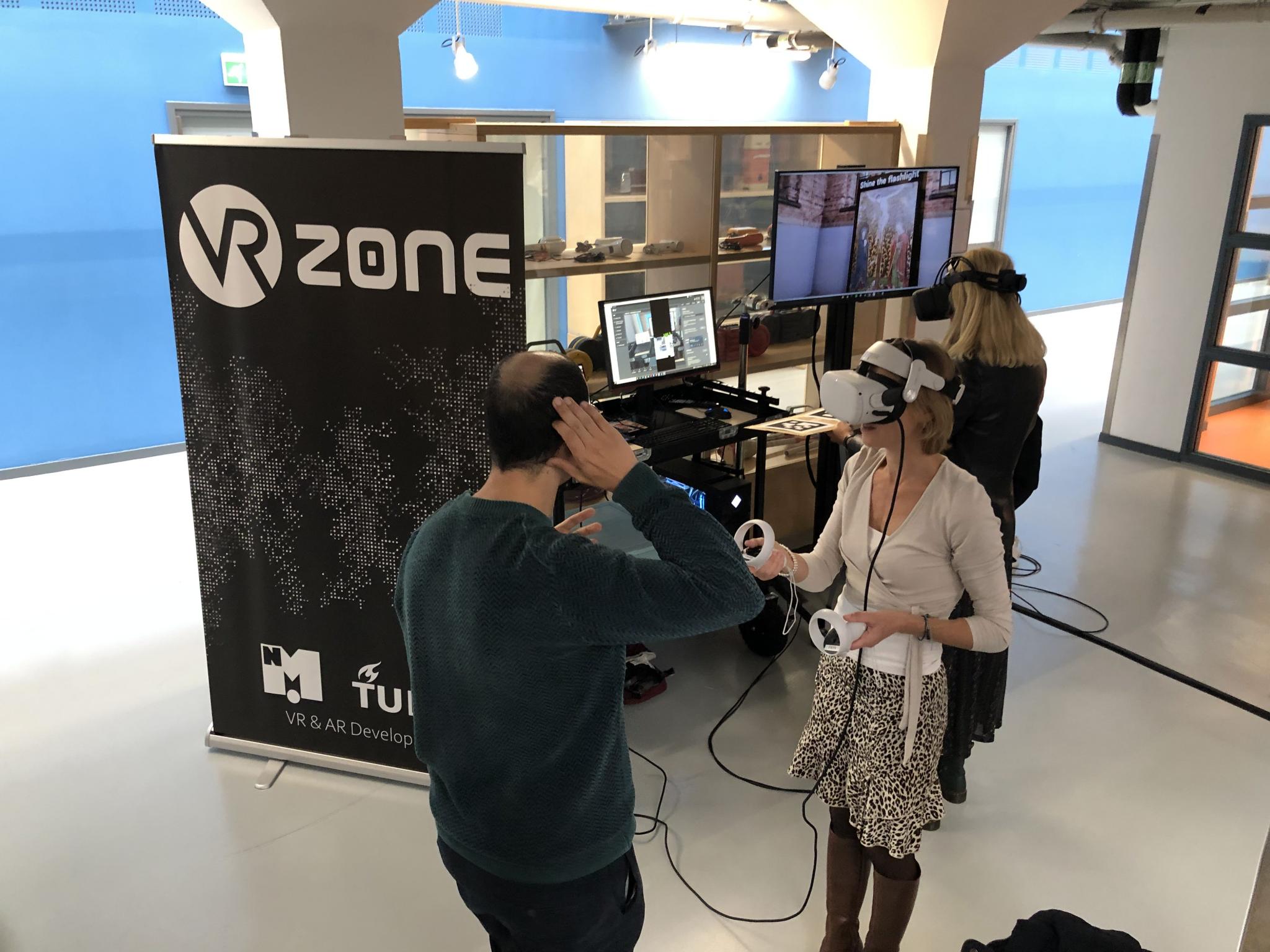 Sanne Frequin from Utrecht University presented the MedievalMe game during the introduction session as similar to Kahoot in principle. Having won funding from the Nationale Wetenschapsagenda (NWA), Sanne Frequin and Hanneke Tuithof's serious game has been developed by Doyle and already passed the prototype phase. With the goal of interesting young people in heritage, the game engages with Der Naturen Bloeme, a quirky and humorous manuscript written in middle dutch that, in the words of Sanne Frequin, 'connects well with today's internet culture'. The one-hour game is a task in medieval world creation completing different challenges for high school students. The workshop attendees suggested an engaging addition would be to add a medieval 'fake news' challenge where students would have to swipe true or false on facts from the time period.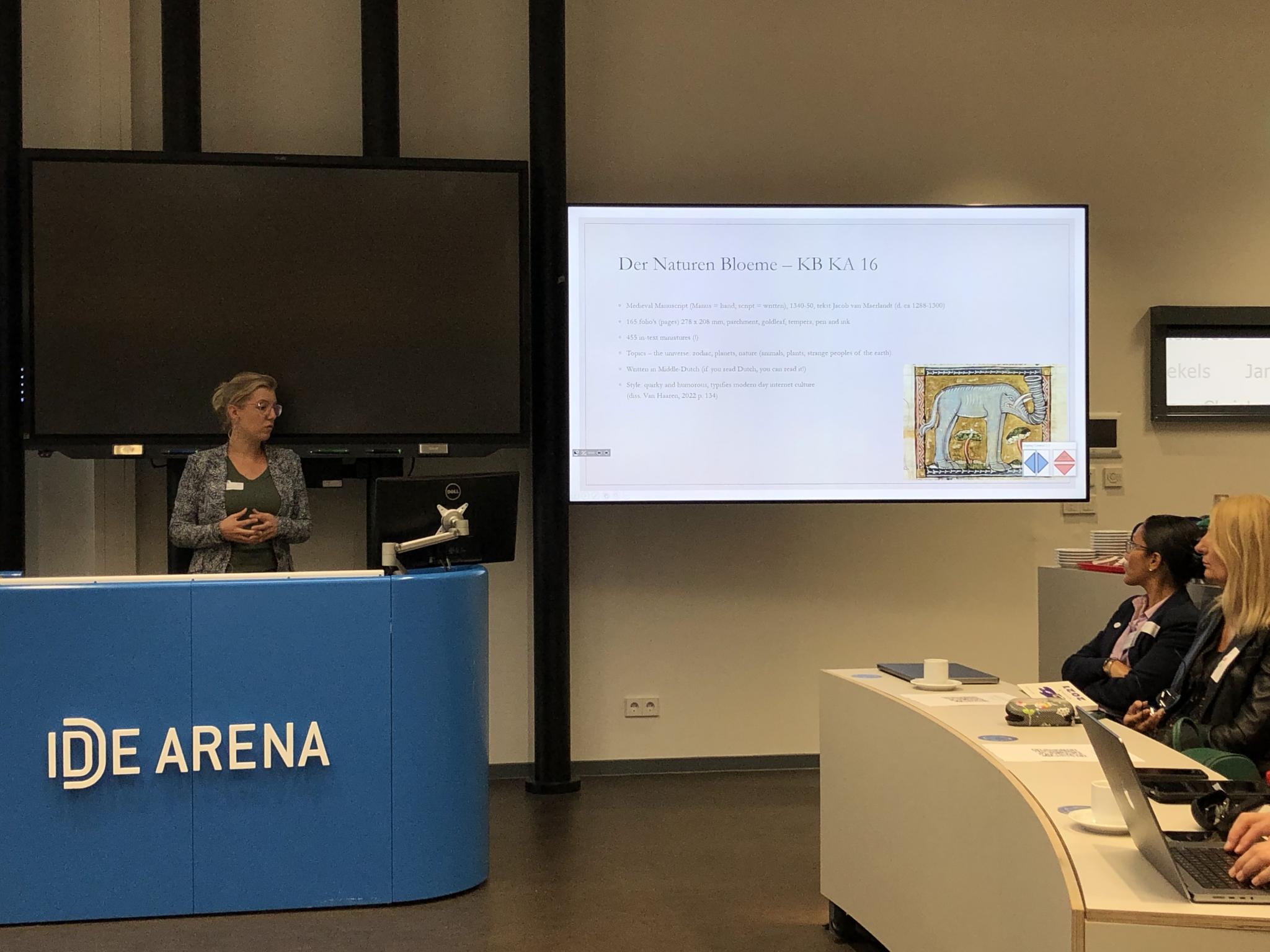 Liselore Tissen's (Leiden University) project on the use of 3D prints of paintings in museum exhibits struggled to gain support from its workshop group. With a clash between art historians and business professionals, the purpose of 3D printing was challenging to agree upon. The group ran short of suggestions on the application of this venture outside a conservation teaching tool or accessibility for blind visitors.

Meanwhile, a lot of momentum surrounded the workshop of a virtual palace in India. Director of NorthernLight Steven Schaeken presented the Museum of Royal Kingdoms project that the design agency is looking to fill with stories. The goal is to have 15-20 narratives of individuals with audio and digital projections to create an environment of walking through a 'Hall of Fame'. The workshop group suggested a 'voices of diversity' concept with larger-than-life projections of two quarrelling Hindu gods in saris.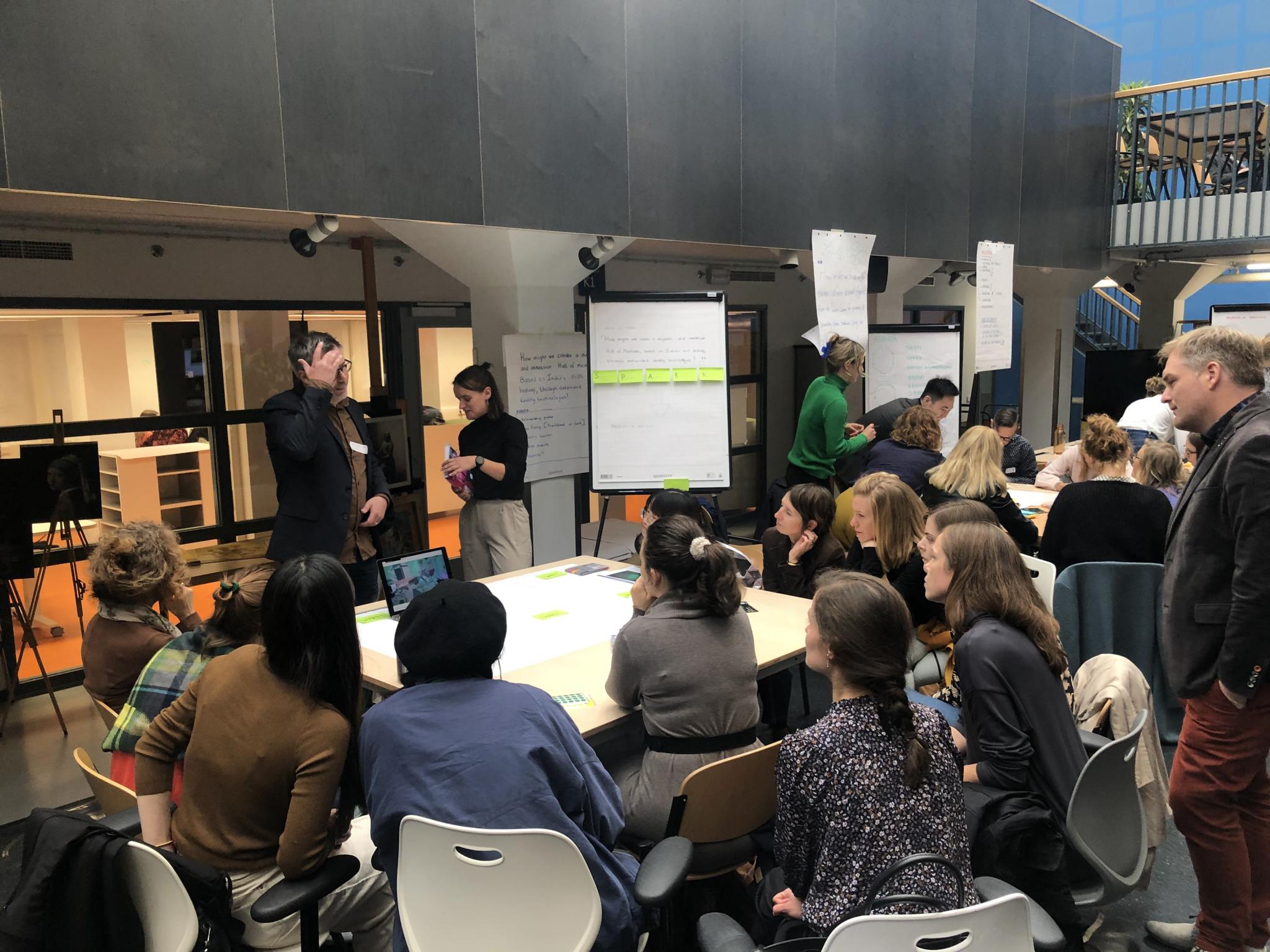 The workshop participants had creative solutions to exhibition challenges posed by Willemjijn Enlkhuizen (TU Delft) and Olav van den Brekel (Allard Pierson Museum). Willemijn Enlkhuizens challenge to exhibit children's pop up books was enthusiastically suggested to involve an engaging AR exhibit with separate entrances for adults and children and different accompanying texts depending on demographic. Meanwhile, the group discussing Olav van den Brekel's task to diversify the audience of University van Amsterdam's Allard Pierson Museum in a '11 Key Figures in the Canon of the Netherlands' exhibition suggested that the exhibition is from the perspective of the children of the eleven key figures, which will attract a younger audience and family visitors.

The day of fruitful debate ended with networking drinks and exploration of Eric Heng's GU's CuratorBot, Studio Kasboek's Van Gogh AI animations and inputting phrases in Midjourney – an AI imagine generator.