Summer School: Contested Heritage and the Role of Provenance Research (part 1) by Student Reporter Catherine E. Brenner Galli
Professionals from various backgrounds joined the Summer School on Contested Heritage and the Role of Provenance Research. The event took place in Leiden and in The Hague and was organised by Evelien Campfens, Naomi Oosterman, Rients de Boer, Sanne Rossel, and the Centre for Global Heritage and Development.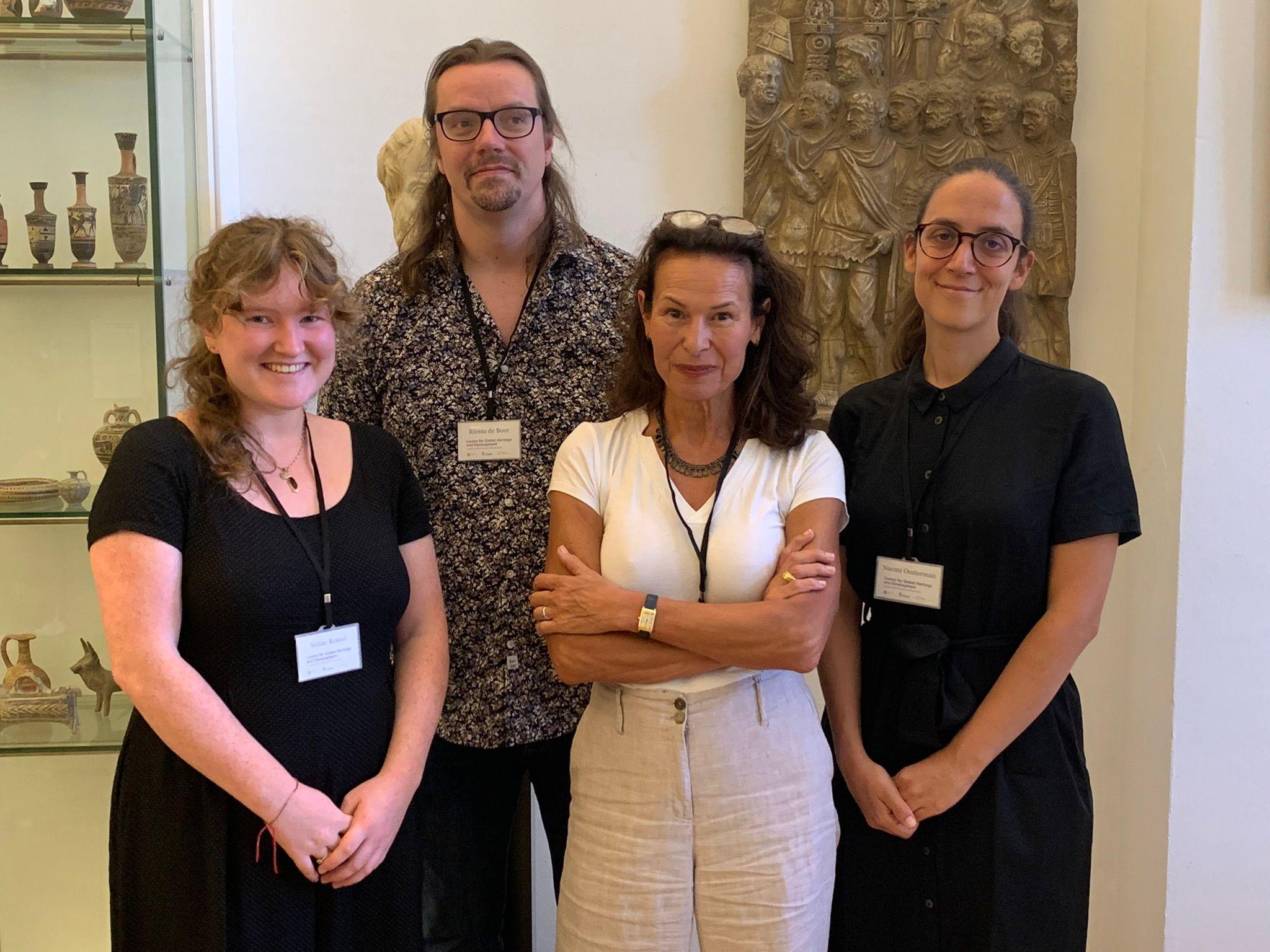 The course started with a talk led by criminologist Naomi Oosterman, who introduced the session by explaining that the narratives and understandings of illicit trading may change according to different historical contexts and politics. Oosterman highlighted the fact that the illicit trade of cultural objects can be associated with different crimes, such as vandalism, theft, and forgery, for example, but so far, there is no criminal definition of what heritage crime is. As a consequence, the dimension of the disruption caused by these different crimes also varies considerably. Oosterman continued to explain how cultural and financial values are inexplicitly hard to define and evaluate, and consequently it is also complicated to assess the social damages that the illicit trading of cultural objects can provoke. Oosterman closed her session by explaining that, in essence, art crime is still seen as a victimless crime, which explains why there is so little law enforcement in this field.
During the following session by Ted Oakes it was discussed what ICOM Red Lists are, how to make use of them, as well as their limitations. As explained by Oakes, a Red List is not a list of stolen objects, but a list that assists in the identification and restitution of looted objects. This means that the lists are non-exhaustive and that they can also serve as a guide to identify objects that are not necessarily listed in them. The Red Lists cover five continents and are divided into two different categories: the regular lists and the emergency lists. While both help identifying if objects were trafficked or not, the emergency lists are an immediate response to help out on the identification of objects at risk due to invasions, for example, or high market demand. Soon, an emergency Red List on Ukranian objects will be issued, as well as a regular issue on Brazilian objects, with a specific focus on fossils.
The different aspects of the legal framework of contested heritage were thoroughly discussed by Evelien Campfens throughout the summer school, and also by Andrzej Jakubowski and Kristin Hausler. Campfens initiated her session by explaining the aspects of law and ethics of contested objects and by highlighting the growing importance of provenance research in order to promote due-diligence work. Jakubowski agreed with that and emphasised how much international lawyers tend to see heritage as something unimportant, despite its huge impact on peace, development, human rights, and diplomacy. As explained by Hausler, humanitarian law is about protecting people before anything, while heritage law protects physical objects and intangible heritage. This protection is needed because objects can also be part of people's identities. 
Marja van Heese initiated her talk on supervision and international cooperation by showing how important risk analysis is, which is why assessing countries with vulnerable heritage at risk as well as promoting alerts to international organisations, is crucial. Added to that, she also emphasised the importance of raising awareness about looted heritage as well as using the Red Lists. As Van Heese carefully explains, the art trade shouldn't be seen as something bad because there is legal trading; what needs to be done is work on the illegal part with proper due diligence.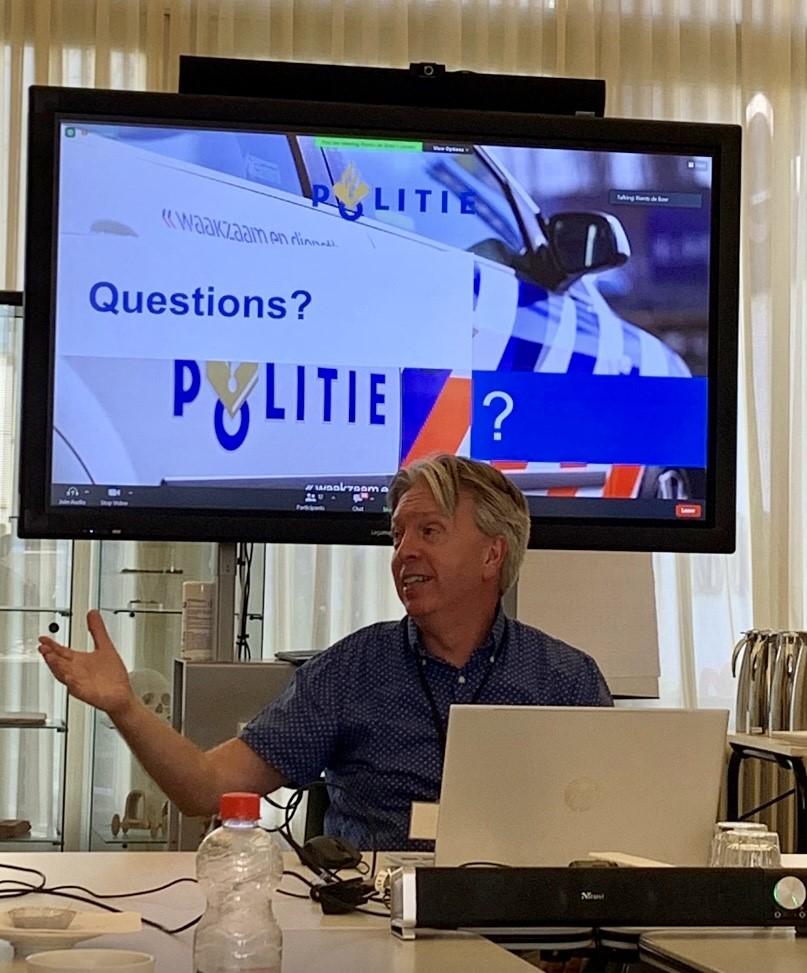 This year's summer school also had the pleasure of welcoming Richard Bronswijk to talk about the Dutch Art Crime Unit. The Dutch Art Crime Unit is part of the National Police of the Netherlands. Its task is to counter organised crime related to art and support investigations on illicit trafficking of cultural goods. Bronswijk emphasised the importance of being aware of art crimes by using the available tools, such as the app ID-Art, as well as checking for the provenance of art and objects bought on-site and online. Lastly, participants of the summer school also had the opportunity of taking two different and well-guided tours; one in the city of Leiden, in which Rients de Boer guided the group through the historical centre of the city, bringing up how heritage is all around us in our daily lives; and the second one led by Ellis Dullaart in the RKD (Institute for Art History), The Hague, where participants got acquainted with some of materials and tools available for research at the RKD.