Tomorrow (07-06-2018) during the Archaeology of the Future Symposium sale starts of a chocolate cuneiform at Rijksmuseum van Oudheden in Leiden.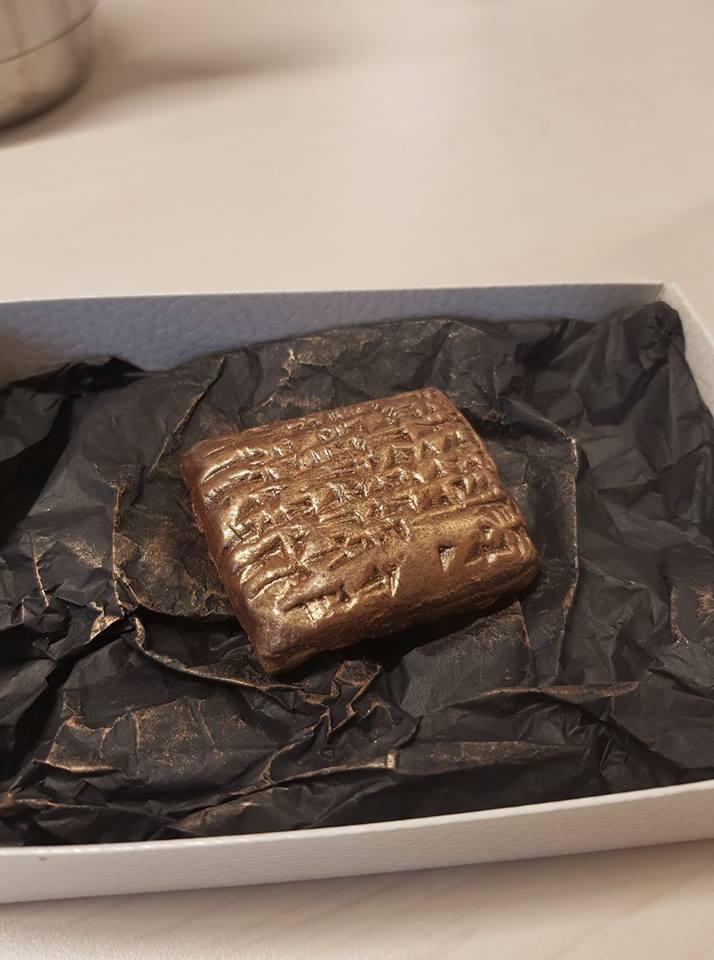 This tablet is a chocolate reproduction of a 12th century BC cuneiform clay tablet found at Tell Sabi Abyad in Syria. It was recovered in the 1990's by Leiden archaeologists and stored locally at Museum Raqqa. The museum was plundered and bombed during the recent Syrian war and this particular clay tablet (T98-34) vanished. Luckily, Leiden archaeologists had already cast the tablets for detailed description. Through 3D digital technology TU Delft was able to reproduce the clay tablets (in plastic ánd chocolate) for the Syrian people and for science. With this chocolate tablet you can have a taste of the richness of Syrian cultural heritage.
A QR code gives access to the translation of the cuneiform. 
Profits from selling this product will be used to benefit refugee students in the Netherlands.