Last month archaeologist Maarten Jansen, professor emeritus of Mesoamerican Archeology and History at Leiden University, was appointed Knight in the Order of the Lion of the Netherlands (Ridder in de Orde van de Nederlandse Leeuw).  According to the proclamation, professor Jansen has been awarded this honour for his excellent academic work, as well as the services rendered towards the archaeology faculty, which he served both as vice-dean and dean between 2000 and 2006.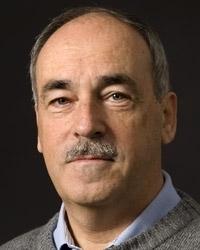 A gifted lecturer, prof. Jansen's work has set Leiden University as a renowned centre for the study of South and Central America on the map. On the one hand, due to his efforts to create new analytical methods for the deciphering and study of Mixtec codices that where a great contribution to what is now referred to in the field, as the "Dutch School". On the other, by his awareness of indigenous interests when conducting research. In his view, comprehending the present of indigenous cultures is a key factor to comprehending their past. This led prof. Jansen, among other things, to include indigenous researchers and students, with little research opportunities in their home countries, into his projects,  enlarging Leiden University's knowledge and expertise in this particular field. As such, prof. Jansen has been able to popularize the field of South and Central America studies among students and researchers alike.
The Centre for Global Heritage and Development therefore congratulates prof. Jansen on his decoration and looks forward towards our continuing cooperation.