2022 marks the 70th year of bilateral diplomatic relations between the Netherlands and Sri Lanka. In cooperation with the Netherlands-Sri Lanka Foundation and supported by the Embassy of the Netherlands in Sri Lanka, the Centre for Global Cultural Heritage and Development has organised a webinar on the 20th of October 2022, during which invited speakers gave presentations on the historic and contemporary cultural ties between the two nations.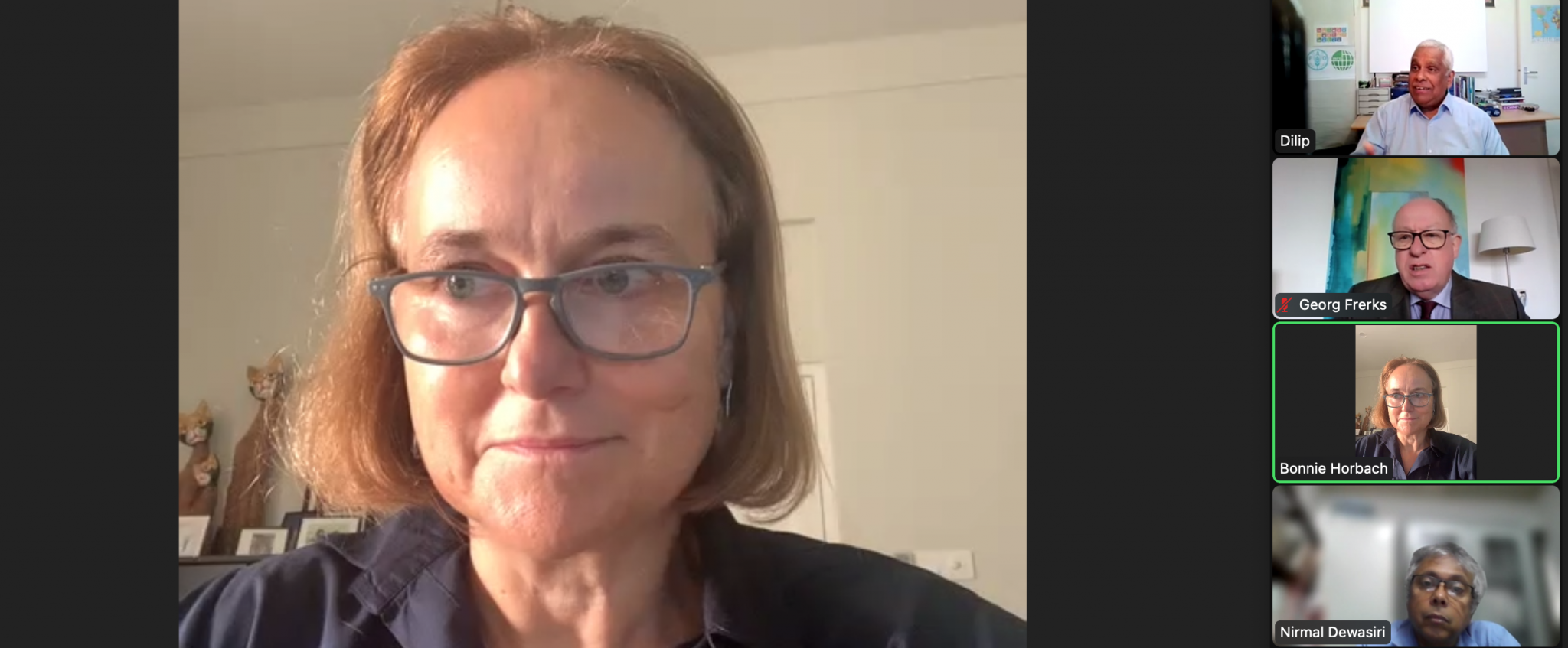 In her opening statement, Dutch Ambassador to Sri Lanka Bonnie Horbach acknowledged that the connection between the two nations is much older than 70 years, beginning with the Dutch occupation of today's Sri Lanka in the 17th century. Setting the tone, Horbach eloquently voiced that history is not static. History is ever-changing in meaning and interpretation as new discoveries, experiences and perspectives are involved in the process. Therefore revisiting the nations' shared past will further strengthen their cultural ties and bilateral relations. This statement was followed up by Aruni Ranaraja, the Sri Lankan Ambassador to the Netherlands, who reiterated that cultural cooperation is a priority. Ranaraja finished her statement by calling on the Dutch government to establish a more structured approach for the sustainable use of culture as a source of socioeconomic development and to overcome political barriers.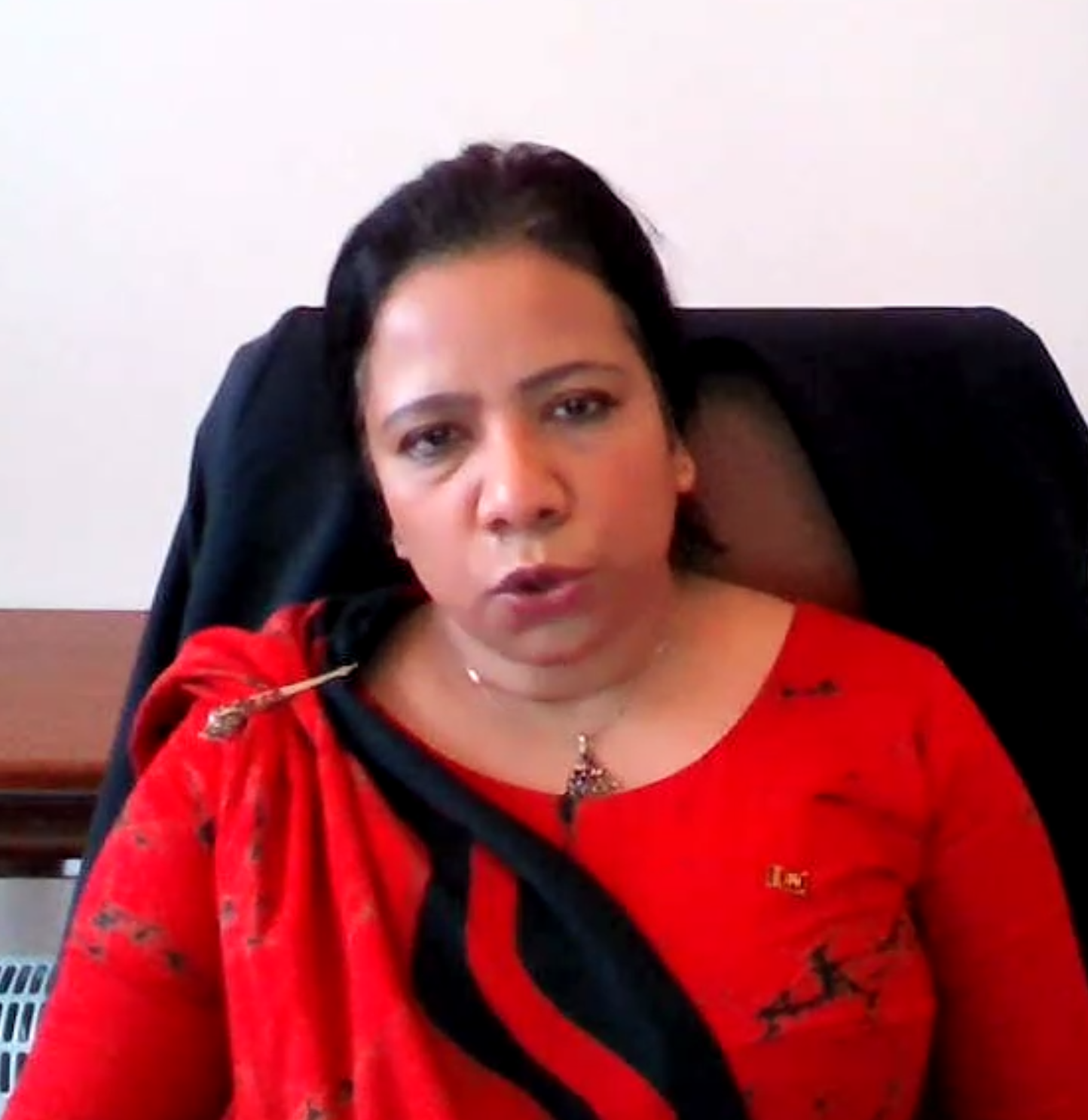 Following are the renowned scholars who were invited to speak on topics such as the restitution and the return of colonial cultural property (CCP), water systems as a form of heritage, and Dutch heritage tourism and its untapped potential:
Prof. Naazima Kamardeen
Prof. Pieter ter Keurs
Dr.ir. Maurits W. Ertsen
Prof. Nirmal Ranjith Dewasiri  
Prof. (Dr). D.A.C. Suranga Silva
Dr. Apoorva Nanjangud
University of Colombo's Professor Naazima Kamardeen was the first speaker with her presentation titled "Colonial Cultural Property: Reconciliation Through Conflict?". Despite cautioning that she is not the most diplomatic figure, she convincingly argued for the need for a coordinated restitution effort employing established diplomatic channels between the Netherlands and Sri Lanka. Without these, she argues, more situations will arise in which privatised institutions, such as the Rijksmuseum in 2017, will conduct provenance research without having the legal means to take the next step by executing the return of objects. Quoting Professor Alicia Schrikker, lecturer of colonial and global history at Leiden University, the cross-disciplinary cooperation on provenance research between Sri Lanka and experts worldwide is virtually non-existent with the Netherlands. To top that off, Professor Kamardeen mentions that the Sri Lankan requests for the return of colonial cultural property in 1947 were not taken seriously by the Dutch government[1].
This context sets the scene for the use of rule-oriented and organised diplomatic networks that retain a sense of mutual respect between the nations and that cannot be disrupted by ad hoc efforts by institutions and individuals who cannot be held accountable. These networks lend themselves to returning colonial cultural property, in terms of logistics but also to improving intercountry relations.
Professor Pieter ter Keurs, lecturer of Museums, Collections and Society at Leiden University, spoke about the various motivations for collecting objects. These range from the desire to curate a paradise at home, such as Frits Liefkes, to the institutional collecting in the state's interest, a trend originating in 19th century Europe between competing nations. He highlights that CCP were forcefully taken, but in many cases, also crafted by the local populace to be sold. He finishes by reiterating that collecting has multiple faces and that restitution requires a flexible approach to account for these.
The following speaker was TU Delft's Dr Maurits Ertsen, professor of civil engineering, who interestingly linked water systems to people, and elucidated how these systems represent ways of living, values and changes across time and space. Water systems operate as contested heritage sites due to their historical nature, but also because they are often still in use today. They allow for debates to flow through space and time and across various sociopolitical contexts.
 Following this, Professor Nirmal Dewasiri, in a talk titled "What did the Dutch do in Sri Lanka? Some observations on two facets of Dutch Administration in Sri Lanka", explained that the 150-year Dutch presence in Sri Lanka is not as centrally focused upon in Sri Lankan collective memory as the Portuguese or British periods. To further elaborate on what the Dutch actually did in Sri Lanka, Dewasiri presented the long-term influence of their presence by tackling the concepts of Dutch urbanisation, governmentalisation and the emergence of peasant resistance as a new domain of political opposition.
 Building on Professor Dewasiri's contribution, Professor Suranga Silva focused on how the Sri Lankan government should further make use of Dutch cultural heritage that is visible in Sri Lanka to further develop and encourage sustainable heritage tourism. Using both tangible and intangible Dutch cultural heritage in coordinated processes of sustainable tourist development, Sri Lanka would be able to attract more tourists from the Netherlands and elsewhere.
Dr. Apoorva Nanjangud wraps up the seminar with her talk on how film tourism can be leveraged by Sri Lanka using its abundance of cultural heritage. This approach could increase both the nations global presence as well as revitalise local economic development through community engagement and employment opportunities.
---
[1] Schrikker, A. (2022, September 22). Uncovering layers and crossing borders: Provenance Research into Sri Lankan objects from the Rijksmuseum. IIAS. Retrieved from https://www.iias.asia/the-newsletter/article/uncovering-layers-and-crossing-borders-provenance-research-sri-lankan