Location
Auditorium Museum Lakenhal, Leiden
Currently, 3D scanning and 3D technologies (e.g. 3D printing, Virtual Reality and Augmented Reality) are becoming increasingly used within the art field, specifically within art conservation and research. However, the use of 3D printing for art historical research and museum presentation has remained unexplored. 3D printing's possibilities go further than 1-to-1 reproduction for it also provides the opportunity to manipulate the scanned information, for example by enlarging sections of an artwork or by reconstructing what an artwork must have looked like. Additionally, for the first time, it could be possible to touch artworks, creating an entirely new experience and way of interpreting works of art. This undeniably changes the experience of the original artwork and raises questions about the technology's significance for art historical interpretation, museum presentation and the relationship between the artwork and the viewer.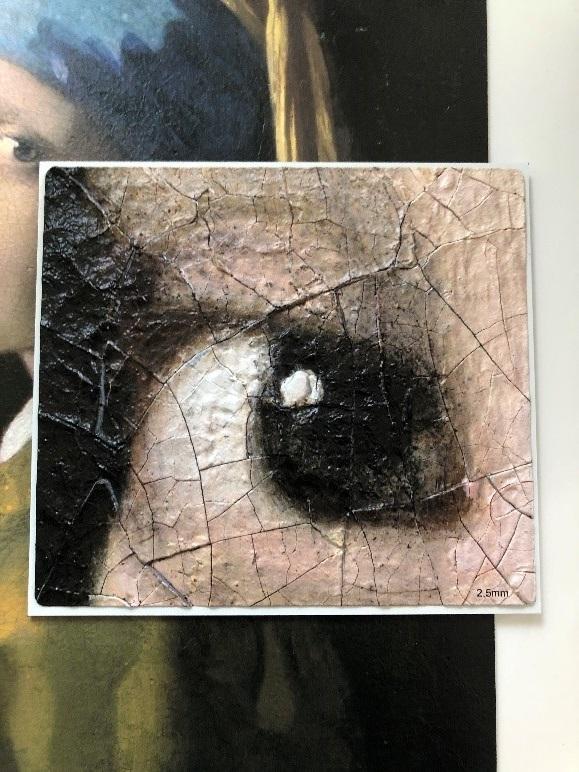 Enlarged eye of Johannes Vermeer's Girl with a Pearl Earring (1665), 3D printed
To explore the effect of this technology for art history and museums, on the 28th and 29th of November 2022 Factum Foundation (https://www.factumfoundation.org/ind_fa/1/), a Spanish company that specializes in 3D recording and printing artworks for presentation and conservation, will be invited to scan two paintings by Theo van Doesburg at Museum de Lakenhal which will be reproduced. The 3D scan of the two Van Doesburg paintings will provide a unique opportunity to unite, share experiences and dive deeper into the different technological and ethical questions that arise within various fields within LDE and museums.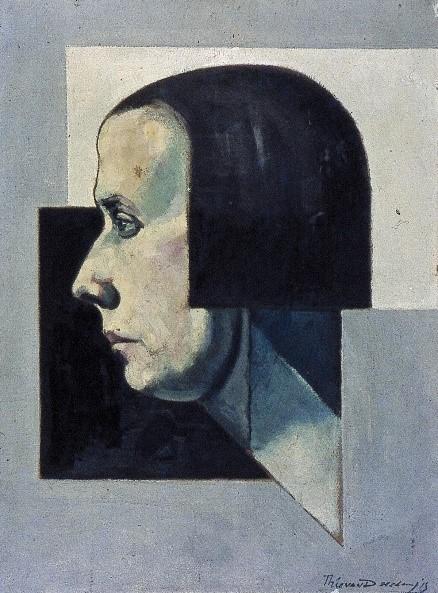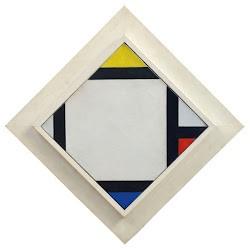 Left: Portrait of Pétro (Nelly van Doesburg), 1992, Right: Contra-composition VII, 1994
The aim of this event is to forge a bridge between different disciplines and stakeholders by sharing the possibilities and considerations of both the technological as well as the ethical side of 3D scanning and reproducing artworks.
Programme: 
Welcome by the museum and an explanation of the artworks;
Joris Dik (TU Delft) will reflect on the way 3D printing paintings started in Delft, where we are now and what 3D printing could signify in the future;
Carlos Bayod (Factum Foundation) will give a demonstration on site and share some technological insight into the scanning and reproduction process. This will make it possible to provide a basis for people who do not have experience with these technologies and to share 'best practices' with experienced researchers;
Mané van Veldhuizen (UvA) will share the results of perception research on the use of 3D printing within a museum context (in collaboration with the Mauritshuis);
Liselore Tissen will discuss the ethical considerations to be made when creating 3D reproductions of art;
Questions & room for discussion
The seminar will take place on November 29th between 15:30-17:00 CET and will take place in the auditorium of Museum de Lakenhal, Leiden (max. 80 people). We want to invite researchers from all disciplines to join this event and ignite new collaborations between LDE researchers. If you would like to be present, please send an e-mail to l.n.m.tissen@tudelft.nl