Evelien Campfens, lawyer and researcher at the Museums, Collections and Society Research Group, University of Leiden, will give a lecture on the topic of her dissertation: "War, Cultural Objects, Looting and Restitution: An Introduction to the Legal Framework" (Museums, Memory and Identity). Evelien's expertise is in the field of legal and ethical standards for heritage protection and the trade in, and possession of, cultural objects. Her present research focuses on the intersection of private and public law standards in this field, particularly the question whether traditional legal concepts of ownership (still) fit cultural property.
To register send an e-mail to c.morrison@hum.leidenuniv.nl or click on this link.
This lecture is part of the Guest Lectures Spring 2021: Topical Issues in Museums, organized by Dr. Laurie Kalb Cosmo. In this series the scholars from Leiden University's new Research Group in Museums, Collections and Society (MCS) and a preeminent curator, museum director and art historian will present important and topical projects that address issues of national identity formation, commemoration, art restitution, gender and collecting, indigeneity, and decolonization. Especially during the Covid-19 pandemic, when museum visits are restricted, these lectures will bring museums to the classroom and offer all attendees the opportunity for ongoing engagement with the fundamental ways that museums impact society.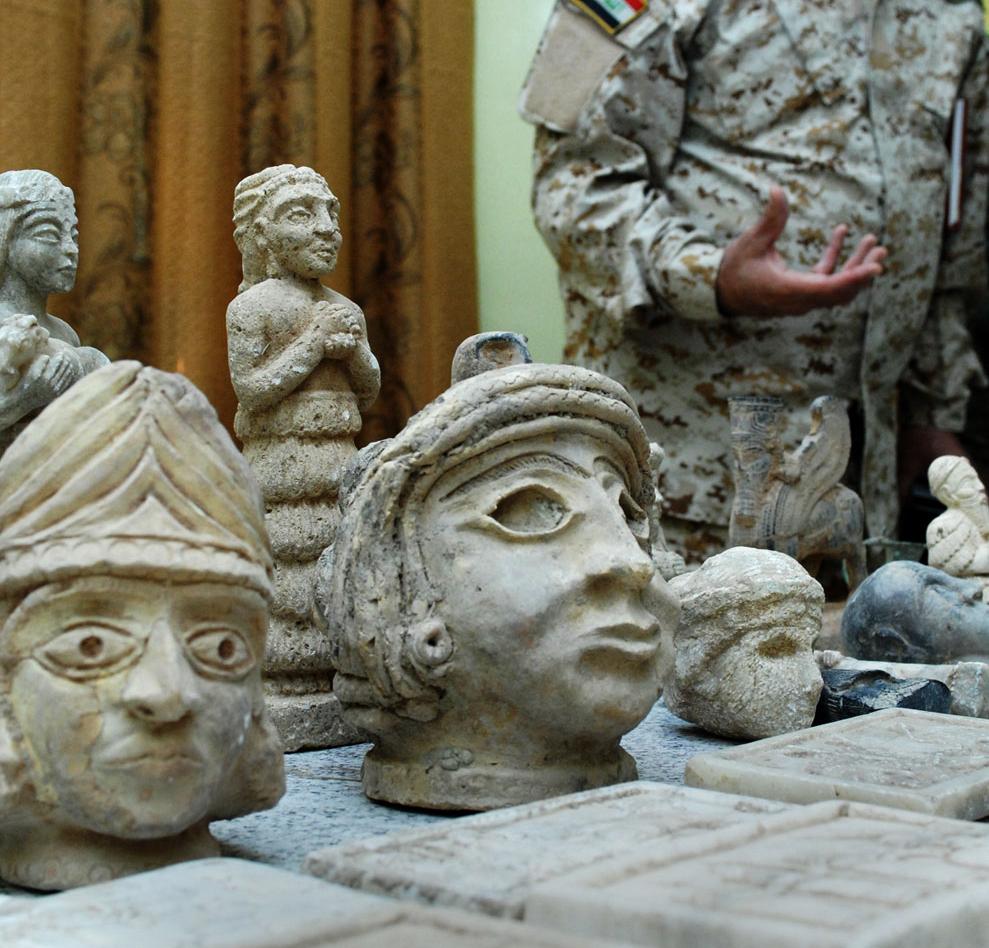 Looted artifacts discovered Dec. 16, 2008, during two raids in northern Basra. U.S. Army photo by Multi-National Division South East PAO