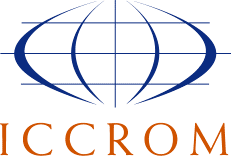 ICCROM is an intergovernmental organization working in service to its Member States to promote the conservation of all forms of cultural heritage, in every region of the world. It operates in the spirit of the 2001 UNESCO Universal Declaration on Cultural Diversity, which states that "Respect for the diversity of cultures, tolerance, dialogue and cooperation, in a climate of mutual trust and understanding are among the best guarantees of international peace and security."
For more than six decades, ICCROM has partnered with Member States to support them in safeguarding heritage within their borders and beyond. Working at the international and governmental levels, and with institutions and professionals on the ground, the organization engages and informs new generations of professionals and the general public with an interest in heritage.
The only institution of its kind in the world, ICCROM is small and agile, enabling it to respond swiftly to the needs of its Member States. At the same time, as an intergovernmental organization with a vast network of conservation experts, ICCROM relies on formal institutional collaborations with organizations such as UNESCO, both Headquarters and Regional Offices together with its World Heritage Committee to which ICCROM is an Advisory Body; non-governmental organizations such as ICOMOS, ICOM, ICA and IIC; and scientific institutes and universities in Member States.
Those working on the front lines of heritage preservation, including scientists, conservators, museum curators, site managers, archivists,  researchers and archaeologists rely on ICCROM for its world-class initiatives in conservation training, information, research, cooperation and advocacy.