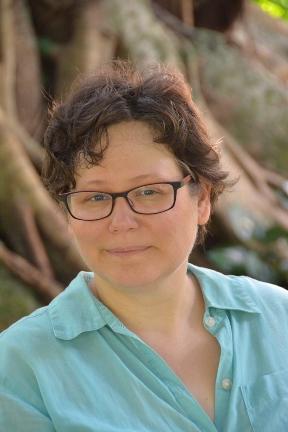 Dolly Jorgensen: The Animal City 
In this Re-Scape colloquium, we will discuss the idea of living with animals in urban communities. Humans live (and have historically lived) in multispecies cities: human structures and infrastructures serve as animal homes, our food becomes their food, and companions come in all biological forms. This calls for reflections about the way that cities have been and can be designed to accommodate wild co-inhabitants. Rather than framing this as rewilding the city, this colloquium will challenge participants to recognize the wild that already is and has been in the city. This colloquium will include a walking component to observe the multispecies city and sharing session afterward, so bring appropriate clothing and shoes.
Dolly Jørgensen is an historian with research interests at the intersection of environment and technology. Her work has included topics as far ranging as modern animal conservation, medieval forestry and agriculture, medieval urban sanitation, artificial reef policies, and environmentalism in science fiction. She has co-edited two volumes: New Natures: Joining Environmental History with Science and Technology Studies (2013) and Northscapes: History, Technology & the Making of Northern Environments (2013); and has a new volume Visions of North in Premodern Europe coming in 2018. She was a practicing environmental engineer before earning a PhD in history from the University of Virginia in 2008. She is Professor of History at the University of Stavanger, Norway.
Re-Scape Colloquium
The Centre for Global Heritage and Development (Leiden University, Delft Technical University and Erasmus University Rotterdam) and the VU Amsterdam research institute CLUE+ organize the Re-Scape colloquia for young researchers and graduate students,  to be inspired by experienced academics, learn from each other by sharing knowledge and progress on their own research. However focused on students and researchers, the colloquia are open to anyone with interest in the theme of heritage and environment. 
Location: Snellius Building, Niels Bohrweg 1 2333CA in Leiden. Roomnumber: 401
Time: 13.30-17.00
Registration is not required.