Scientific staff including PhD's and Postdocs from Leiden University, Delft University of Technology and Erasmus University Rotterdam are eligible to become an Affiliated Researcher to the Centre for Global Heritage and Development. We offer an inspirational setting: as an Affiliated Researcher you will become part of a multidisciplinary and dynamic research community, which shares the same interest in the role of heritage in our everyday lives.  
Benefits of being part of the LDE community:
targeted news and invitations on one (or more) of our themes
networking possibilities and inspiration from other disciplines
organizational capacity for your LDE project
exposure for your expertise
access to seed money  and discount on activities like summer schools, webinars etc.
use of our 'flexplek' at our office in the Faculty of Archaeology in Leiden
As an Affiliated Researcher you can submit proposals for joint conferences, workshops, seminars, publications,  joint research, exhibitions, projects, film etc. For each theme there is at least one plenary meeting each academic year in which you are expected to take part. All newly enrolled members briefly present their research at the first plenary meeting they attend.  Furthermore you might receive invitations to represent the Centre as a guest lecturer or speaker at a conference.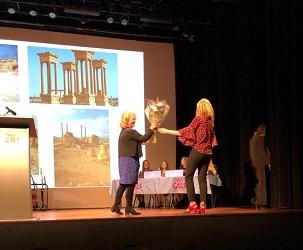 If you are interested to join, please send your bio and a brief motivation how your research interest fits one of our four themes (Heritage under Threat, Heritage & Identity,  Heritage & Environment and/or Art, Heritage & Sciences) and what do you want to get out from the membership to Mara de Groot. Groups have a maximum number of 30 members.