Location
The Hague, Peace Palace
Symbol of Resilience
The Institute for Digital Archaeology (IDA, Oxford University) and the Centre for Global Heritage and Development present to you the 3D reconstructed Palmyra Arch in the Hague, City of Peace and Justice.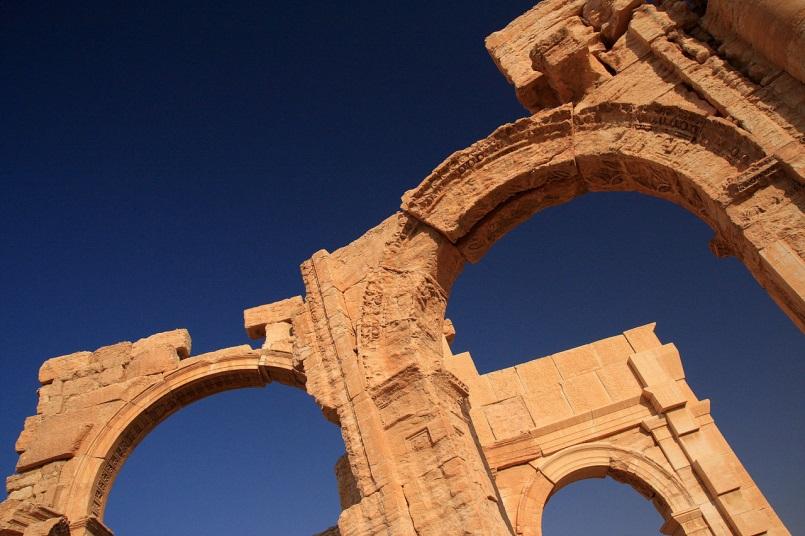 From seven years until now Syrian heritage has been under attack. Large parts of the Syrian community fled around the world and now live as refugees. As a contribution to ongoing international efforts, the Centre for Global Heritage and Development together with the Institute for Digital Archaeology organize an event called Heritage for Future. The core of this event is the majestic triumphal arch of the ancient city of Palmyra in Syria, an iconic piece of reconstructed cultural heritage symbolizing cultural resilience. The arch has been carefully reconstructed at the Institute of Digital Archaeology through a process of exact carving. Following earlier, highly successful events in London, Florence, Dubai, New York and Arona, the arch will now come to the Netherlands. The arch will be put on display in a high-visibility public setting to draw maximum media attention and to allow ordinary people – both Dutch citizens and Syrian refugees now living in the Netherlands to literally touch it and engage with it.
Khaled Hiatlih: 
As humans we have the power to stop the attack on cultural heritage through dialogue and by creating networks around the world. We can unite with Syrian migrants and help to preserve and revitalize their cultural resources.
The opening ceremony will be organized October 16, 2018 at the Lange Voorhout in the Hague. Updates and final program will be published later on this webpage. 
The project is organized by the Institute for Digital Archaeology and the Centre for Global Heritage and Development with support from the Municipality The Hague, the Dutch Ministry of Foreign Affairs and UNESCO Netherlands.